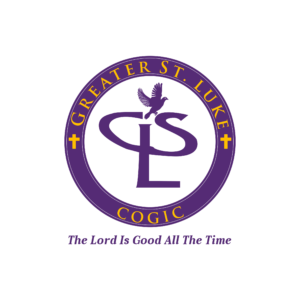 Join us for our online services via Zoom!
Meeting ID: 528 987 9829
Greater St. Luke is a place where you can come and receive a word directly from the Lord. Here you will encounter a body of believers who happily proclaim that "the Lord is good all the time." We walk by faith and depend completely on the Word to guide us and strengthen us in our day to day Christian lives. We pray that you will be blessed and strengthened by the power of Jesus Christ, and that as you seek God you will live a life of abundance in fellowship, joy and peace. Greater St. Luke is built upon Pentecostal hand clapping and foot stomping. We praise the Lord with gladness and we come before His presence with thanksgiving! God's grace continues to empower us to effectively come together and declare the glory of the Lord. We study the Word, put the Word into action and in the process grow together as one body in Christ. "May this be your best week ever because you decided to come by St. Luke today!" God bless you.